About us
Baubo
Baubo Theatre creates high-octane, physical theatre, rooted strongly in visual design and traditions of clown and bouffon. Our street theatre shows, walkabouts and indoor performances bring a unique blend of physicality, mischief and rich visual spectacle. We bring a breath of fresh air to audiences, transforming an ordinary day into something extraordinary.
We create performances that are concerned with creating a magical, immersive experience for the audience; one that is both transformative and instantly relatable, non-realist and yet rooted in an undeniable human truth. Our work is highly visual and physical, incorporating objects, puppets and live music with text to create beautiful, high energy performances.
Baubo was founded in 2018 by Liza Cox and Alex Herring, and has received funding from the Arts Councils of Ireland and England. Baubo were the recipients of the 2021 N.E.S.T (New Emerging Street Talent) residency with Waterford's Spraoi Festival. Baubo's work has also been programmed at Galway Theatre Festival, Pitch'd Circus Festival, Liverpool Without Walls, the House of Suarez Vogue Ball, and Scene & Heard festival in Dublin.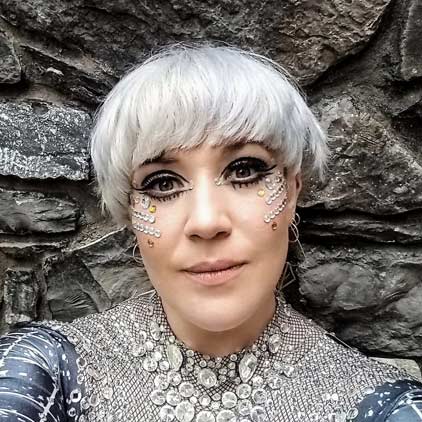 Liza Cox
Liza is a theatre maker with a background in Lecoq physical theatre, mask work and bouffon. She is a performer, director, puppeteer and designer. She lived for years in Spain and Latin America, where she worked with established companies as well as creating her own work. She was selected as part of an international team of artists to create an object theatre piece representing Europe in the UNIMA International World Puppetry Congress in Bali, following a series of international residencies in Germany, Greece and Spain. This work was presented at the Festival Mondial du Théâtre des Marionettes 2021 at Charleville-Mezières. She was a participating artist in the Creative Europe Make A Move creation residency in Galway 2019, and in the inaugural POPbase programme with THISISPOPBABY during the 2019 Dublin Fringe Festival. As a performer-maker, her process is guided by the physical properties of materials, by the transformative potentialities of objects and the human body through play, and aims to explore the limits and boundaries between the body and the outer world.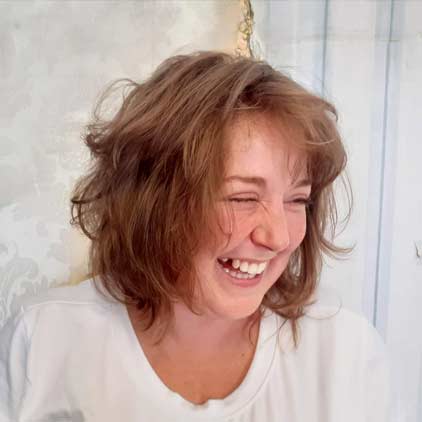 Alex Herring
Alex Herring is an award-winning theatre designer and performer, specializing in set, costume, clown and puppetry. She completed her training at Liverpool's LIPA in theatre design. She also performs and devises new and innovative work, drawing influence from Clown, Fire Art, Site Specific Performance, and Digital Multimedia Experimentation. Recent projects include collaboration with Konic Thtr, Barcelona, and Bring the Fire Project, UK, exploring projection mapping and electronic costume design with the support of AIDF (Artist International Development Fund). She was the Artistic Director of Liverpool's Lemon Collective, and is involved with the European collaborative project Vi- Set, an exploration of virtual set design. She has worked as Set and Costume Designer for Game Theory's MOOP for DFF 2019, and was commissioned to create 30 bespoke costumes for a large-scale street spectacle with Dublin Circus Project's collaboration with UEFA. She was recently awarded DYCP funding from ACE to explore a self led project into Clowning and Costume.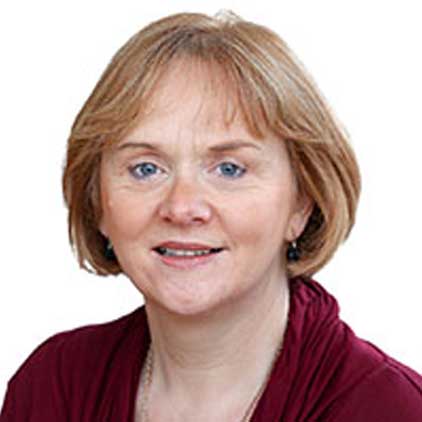 Miriam Dunne
Miriam has extensive experience in project management, producing, programming and managing in the arts, specialising in street arts and outdoor spectacle, but also including theatre, festivals and events.
A founder member of Waterford Spraoi, she has worked continuously, as Programme Director, on a freelance basis, with the award winning arts organisation since its inception. Miriam also works as a freelance programmer, producer and festival manager with several organisations, including The Cat Laughs Festival, Kilkenomics, Every Event, and Subtitle Film Festival. Previously she has been contracted to programme and produce projects by Waterford City and County Council, Cork City Council, St Patricks Festival Dublin, Dublin Docklands Authority and Winterval Waterford.
Miriam also does strategic planning and consultancy work; clients have included Waterford City and County Council, Fidget Feet Aerial Dance Company, and the Irish Aerial Creation Centre. She has served as a board member of the Arts Council of Ireland from 2014 to 2019. Currently Chair of ISACS, the Irish Streets Arts and Circus and Spectacle Network, Miriam is also a board member of Waterford Walls.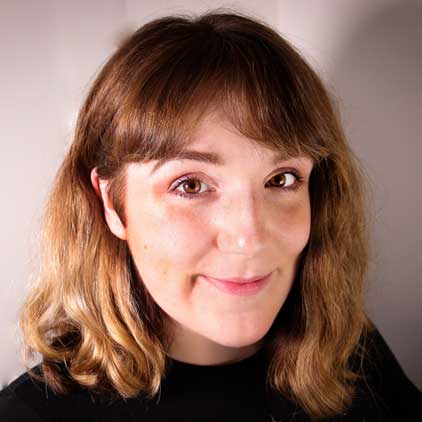 Al Bellamy
Al Bellamy is a neurodivergent, working class Director & Photographer based in Dublin, with a love for Horror and reimagining Folklore. Inspired by the rich Irish story-telling tradition, they take old lessons and tell them in a way that teaches new or forgotten ideas which benefit society and encourage equality